Who We Are
The Maridon Law Firm, located in Las Vegas, Nevada, provides a broad range of legal services to individual and business clients throughout Nevada. The firm provides legal services, representing and advising clients in the areas of civil litigation, personal injury, criminal defense and administrative law. The firm strives to maintain strong community ties and is committed to the pursuit of justice. The firm makes every effort to communicate effectively and demands the strictest personal and professional ethics as well as the utmost concern for our clients. We make every effort to stay abreast of the ever changing technology available and always use the most cost-effective methods to provide services in a timely, client-oriented manner in an ethical, friendly, and professional environment. Our approach focuses on each client's background, needs, and goals, and we are committed to responding promptly to telephone calls, to reporting on cases regularly, and to minimizing and eliminating risk by informing clients of significant changes in the law. Our dedication to quality, understanding of the law, trust, and respect are the foundation for our relationships with clients and the community.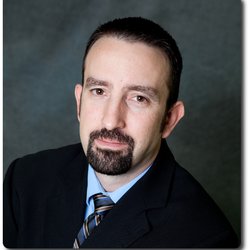 Our clients can trust us
Attorney Joseph R. Maridon, Jr. has a long and excellent track record of successfully defending clients in traffic violation cases in Las Vegas.
Mr. Maridon's experience defending traffic tickets began shortly after passing the Nevada Bar Exam in 2003.
Ever since, he has been providing clients in Las Vegas with compassionate personal traffic ticket representation while working hard to obtain a successful resolution through either reduction of the charge, reduction of the fine, or the outright dismissal of the traffic ticket.
We can represent you in any Southern Nevada traffic ticket case
Our Principles
01 First and foremost, we adhere to a high level of integrity and ethics, both professionally and personally, and those ethics are kept at the forefront of our minds as we work with our clients.
02 While the work we do is not simple, we are committed to explaining issues in a simple manner as well as providing the most simple solution possible.
03 We work hard to stay current with the most advanced techniques for the areas of practice in which we focus committing to take time to attend conferences related to those topics and regularly communicate with other professionals practicing in those areas in order to provide the advice and service that our clients deserve.
04 Not everything we do takes a high level of sophistication; however, when needed, we are capable of the highly sophisticated planning found at large firms while maintaining a small firm personal touch.
Achievements of Our Work
The Most Yelp Reviews in Nevada